2014 Resolutions
Wait a minute…it's January 2014 already eh?
First of all I would like to apologize for being such a lazy blogger last year. I still remembered stating "being more diligent next year" in my 2013 resolution post here which seems to be…a total lie. Erm. Well, let's make another resolution post, shall we? For 2014 I mean, and let (me) make it real this time!
Even tho I'm not very sure
because I have national exam this year
and some foreign language course
as well…..
This time it's for real…yet I hope. I've been too and overly lazy last year, so this year I'd better be serious! Being active doesn't mean I will be posting everyday, but I have to at least post up new stuffs weekly or maybe couple times in one week. Bringing up new topics, more reviews, and social media bombs like hash tags game!
Graduate with Good Scores
I will no longer be a high school student when June comes! *sobs* It's such a joy to leave school for uni, but it also means no time for playing anymore eh? I gotta struggle hard on my last year and semester in high school with tryouts and school exams, plus the national exams. Finger crossed that I could get >8.5 for my final score in high school!
SHOPPING BAN SELF for a Month!!!
This is the thing I SHOULD really make happen for this year. I realize, ahem, I've
shopped
a lot but well companies keep releasing something new by time and how could I resist them
…THERE I GO AGAIN. This year I would like to save more money for "a big project in my life I hope will come true" so yeah, shopping ban self for a month could really help. Oh, of course I won't ban myself from shopping after the tiring and exhausting exams mood, so the ban will maybe around June or February-March. One month is good…two months are awesome, but seem impossible for me?
It's not that I cannot cook at all, I just want to learn some recipes to add variety to my dishes.
I should do this! I should take a driving course for couple hours before going straight to take test for my driving license. Time to drive my own self crazy…but safe on the road. Kidding!
As mentioned above, I want to shopping ban self so that I can save up money that I usually
spend on a month. Holidays are waiting just right ahead as I finish my high school, therefore I gotta save up if I really want to go overseas or just some road trips.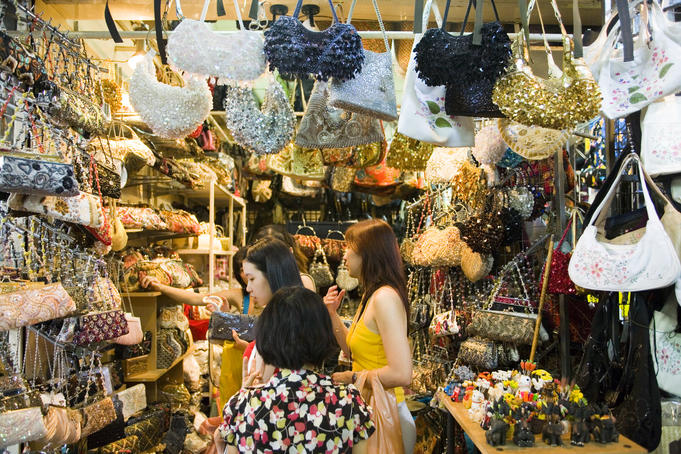 BANGKOK! Shopping madness!
SINGAPORE!
Okay this goal is not reached….yet. Just not yet! I believe I can get rid of some kg(s) and fat as well during the crazy weeks of exams. Just make sure every cupboard and my dining table is clear, like, nothing taste like cookies and cream around. And please nobody mentions it to me, I beg you!
OH RE OW
Find a Right Skincare Products & Define Out My Own Regime
I've been so frustrated last year because my skin is driven crazy, literally crazy. Breakouts everywhere, and I seemed (and still do) to break out to acne-fighting substances inside one product. How can that not be frustrating enough? Earlier in this year I just found out that my skin is DRY on cheeks area and normal on my T-zone. Seems like I've been mistreating them for a while and that caused it to rage… Time out please, let's chill 'em out!
Aaaaand I guess that's all important that I want to put more attention on for the rest of the days in 2014. The other bucket list of what to do and what I want can always be checked on the Wishlist tab above, or on the right side column of this blog ;) Better late than never, I'm wishing all of you a Happy New Year and better days ahead. Ciao! XOXO
♥